If you have an arrest warrant in Texas, it means that you are wanted by law enforcement for a crime that you have allegedly committed. Article 5.01 of the Texas Code of Criminal Procedure Act considers an arrest warrant to be "a written order from a magistrate, directed to a peace officer commanding him/her to take into custody the person accused of the alleged offense so they can be dealt with according to the law." This is a necessary first step before law enforcement can take someone that they believe has committed a crime.
Because it's a court order signed by a judge to bring you into custody to answer for a crime of which you have been accused, getting an arrest warrant in Nueces County is never a good thing. If you live in Nueces County and have either committed a crime or have unpaid traffic tickets, you might want to see if you have a warrant out for your arrest. This will allow you to do something about it on your terms before you're caught by local law enforcement.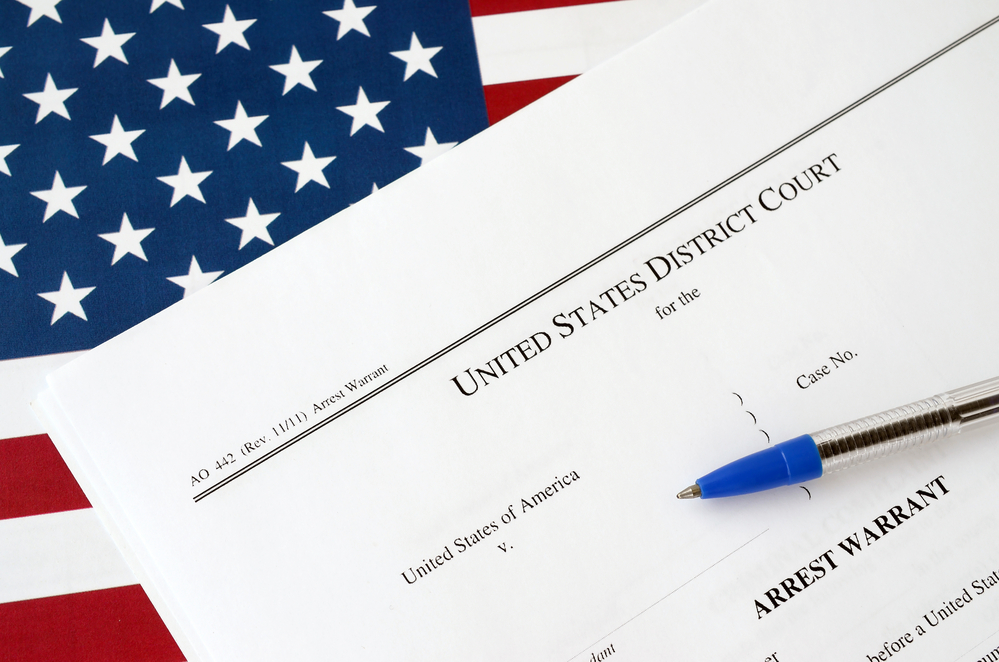 How to Find Out if You Have an Arrest Warrant in Nueces County
The district and county clerks are responsible for keeping all the court records in Nueces County. While the county clerk keeps all the important records related to life events, the district clerk serves as the registrar, recorder, and custodian for all criminal and civil action cases in Nueces County. One of the main jobs of both departments is to manage and organize records so they can be easily accessed by anyone who needs them. The county clerk's office is located at 901 Leopard St, Suite 201; Corpus Christi, TX 78401. The district clerk's office can also be found at the same address. They are open for business Monday through Friday from 8am to 5pm.
If you want to find out if you have an arrest warrant in Nueces County, the sheriff's department will be your best bet. You can find them at 901 Leopard St.; Corpus Christi, TX 78401. You can go there in person. But, if you have an outstanding warrant, it's a good idea to talk to a lawyer first because you will be arrested on the spot if you go in while you have an outstanding warrant in your name. A criminal defense lawyer in Corpus Christi will be able to help you to handle the warrant more effectively. If you owe any fines, you should be prepared to pay them in full (or at least negotiate some kind of payment plan) once you go to the sheriff's office. That way, they will know you're serious about satisfying the terms of the warrant.
The Nueces County Jail can also be found at the same address. So if you're searching jail records, they will be able to point you in the right direction. The Nueces County Sheriff's Department posts a list of the "most wanted offenders" on their site, and they have a directory if you need specific phone numbers within Nueces County.
How You Can Lift an Arrest Warrant in Nueces County
A lot of people panic when they find out they have an arrest warrant in Texas because even if it's for unpaid traffic tickets, the police can still arrest you at any time and in any place. Warrants aren't easy to resolve (or "lift"). While you have a lot of options, all of them have their advantages as well as their drawbacks. You could easily choose the wrong option for your circumstances and face the consequences. That's why you should speak to a criminal defense lawyer in Corpus Christi about your case, so you can get your warrant lifted in the quickest and most cost-effective manner possible.
If you have an arrest warrant in Nueces County, you can lift it in the following ways:
Do Jail Time — Many people think that this is the cheapest way to pat their ticket, but it's the same as pleading guilty to the offense. It may resolve the warrant, but it doesn't shield you from other penalties that may be associated with the offense. Some Class C convictions can come with very expensive surcharges and/or suspensions.
Pay the Ticket — If the warrant is because of an unpaid traffic ticket, you can pay it to lift the warrant. But, it can also be seen as a guilty plea. Once you pay the ticket to lift the warrant, you can also be subject to further penalties (including surcharges). If you don't pay them (or even miss a payment), your license can be suspended.
Post a Cash Bond — You have the option to request another court date by paying cash bond, but it's a high-risk move. If you miss the court date (even accidentally), you forfeit the bond amount and are right back where you started.
Hire an Attorney to Post a Surety Bond — Your best option is to hire an attorney to post a surety bond on your behalf. This will not only lift the warrant and reinstate the case but will also give you access to a knowledgeable person to appear in court with you so you can get the best possible outcome.
If you have an outstanding warrant in Nueces County and need a criminal defense attorney in Corpus Christi to help you with your case, be sure to get in touch with Gale Law Group.