Our employment law practice includes advice and/or litigation involving the following areas:
Affirmative Action
Age Discrimination in Employment Act
Alternative Dispute Resolution
Americans with Disabilities Act
Arbitration
Background Investigations
Civil Rights
COBRA
Compensation
Disabilities
Diversity in the Workplace
Drugs and Alcohol in the Workplace
Employee Benefits
Employee Privacy Rights
Employment Contracts
Equal Employment Opportunity
ERISA
Family and Medical Leave Act
Fair Labor Standards Act (FLSA)
Handbooks
Harassment Claims and Investigations
Internet-Based Training
Independent Contractor Issues
Live Training Programs
Management Training Seminars
Mediation
Non-Compete Agreements
Occupational Safety and Health Law
Personnel Policies
Retaliation Claims
Temporary Employees and Employee Leasing
Title VII of the Civil Rights Act
Unemployment Insurance Claims
Unemployment and Disability Benefits
Unfair Competition and Non-Compete Litigation
Wage and Hour
WARN Act
Workers Compensation
Workplace Violence Control Plans
Wrongful Discharge Claims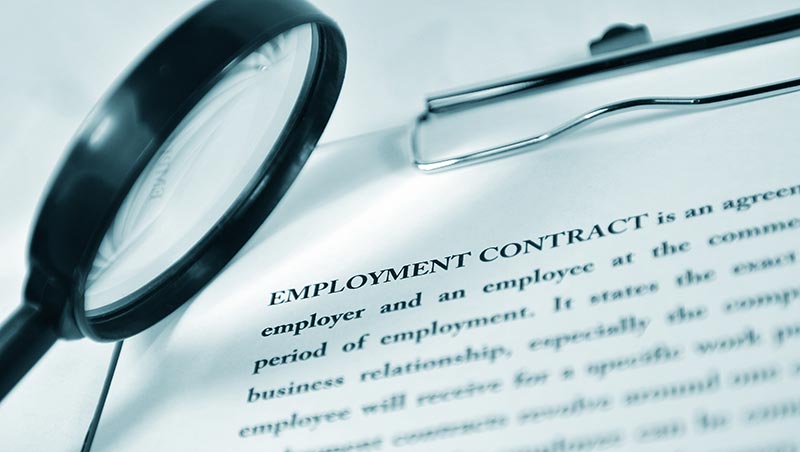 Texas Labor Laws
Texas labor laws are meant to set the standards for minimum wage, the fair treatment of employees, and the environment in the workplace for both staff and management. They work with federal laws, and they cover issues related to the following:
Overtime pay
Meals and breaks
Severance pay
Pay periods
Child labor
Harassment
Discrimination
There are many other issues that Texas employment laws address, so be sure to speak to a qualified attorney for more information.
Minimum Wage and Overtime Laws in the State of Texas
The minimum wage in the State of Texas is $7.25 an hour, which is the same as the current federal level. The Texas Minimum Wage Act has also imposed certain guidelines related to employees who aren't exempt from this law. They must receive a written statement from their employer that provides more specific information about their pay, earnings, and any possible remedies listed under civil law if a violation has occurred.
Employers are prohibited from paying a wage that falls below the current federal level, and workers are allowed to bargain for higher pay. If employees make money from tips, they can be paid less than the federal minimum wage if it brings in enough money that's equivalent to $7.25 an hour. But they must be paid at least $2.13 an hour. Texas has no specific laws related to the payment of overtime, but federal laws do apply (which requires 1.5 times of your regular pay). The Fair Labor Standards Act (FLSA) requires companies to pay overtime if their employees work more than 40 hours in a week. But if they fall within certain exceptions, they aren't entitled to overtime pay.
Employers are required to pay at least on a monthly basis, but any company that chooses to pay bi-monthly are required to keep the amount of days as equal as possible. They must designate specific paydays that fall in accordance with state laws, or they must fall on the first and 15 of every month. If an employee hasn't gotten paid on those days, they must receive their earnings as soon as possible.
Discrimination and Harassment Laws in the State of Texas
The Federal Civil Rights Act of 1964 prohibits any employer to discriminate on the basis of color, religion, gender, race, or national origin. And there are federal laws that don't allow discrimination based on age, disability, or any other type of genetic information. Any company that has at least fifteen staff members are subject to the laws that are outlined in the Civil Rights Act, and any company with more than 20 employees are subject to the laws related to age discrimination. Employers are also prohibited from discriminating while an employee is at his or her workplace. This includes any of the following:
Conducting interviews
Making hiring decisions
Offering promotions
Offering compensation and benefit packages
Layoffs or terminations
Disciplinary actions
Texas has several laws that are specific to the state, which also deal with the discrimination on what has been outlined above. They apply to any employers who have at least 15 people in their staff, and the Texas Workforce Commission has more information about these laws. If you feel that you have been subject to discrimination while you're at work, Gale Law Group has a team of qualified attorneys who can help you with your case. Feel free to contact us if you want more information. We would be happy to speak with you!