It's not illegal in the State of Texas to have a couple of beers before going for a walk. Even going out dancing or a jog after you have been drinking is legal in Texas. But, if you have been drinking, are out in public, and are endangering yourself or someone else, you're breaking the law. According to Section 49.02 of the Texas Penal Code, public intoxication is when "a person appears in a public place while intoxicated to the degree that the person may endanger the person or another." For the purposes of this law, a location that's licensed to sell alcohol (such as a bar or restaurant) is considered a public place. The same is true for areas where people have public access, which can include:
Schools
Hospitals
Office buildings
Apartment buildings
Public roadways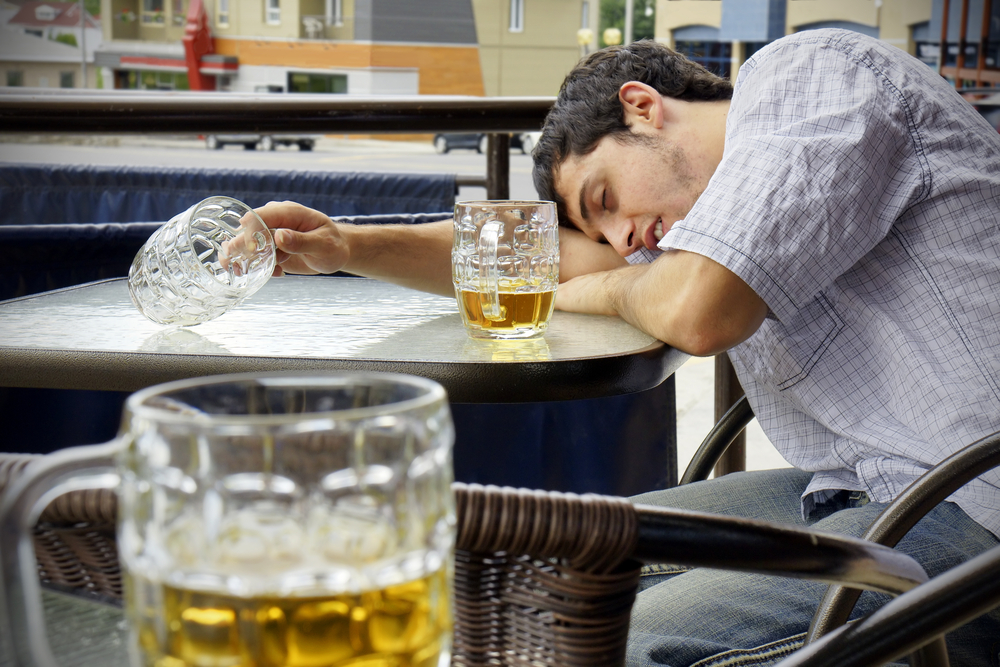 The definition for intoxication in the State of Texas is the same as it is for drinking and driving, which can include the following:
Not having the normal use of your mental or physical faculties because you were using alcohol, a controlled substance, a drug, a dangerous drug, or a combination of two or more of these substances.
Having a Blood Alcohol Concentration (BAC) of 0.08% or more.
Public intoxication in Texas can't be used as a lesser charge to a drinking and driving charge (such as an adult DWI or a minor DUI). If a police officer has reasonable suspicion that you're intoxicated and perform a pat-down search that gives them more grounds for an arrest, this evidence can also be used to charge you with additional crimes. A minor can also be charged with public intoxication, and it can be punished in the same way as any other underage drinking offenses (as it is defined in the Texas Alcoholic Beverage Code).
Definition of a Public Place Under Texas Law
According to Texas Law, any area to which the general public has access is considered a public place. This can include any common areas, such as the following:
Streets
Sidewalks
Parks
Schools
Hospitals
Apartments
Office buildings
Transport facilities
Stores
Parking lots
Public events
This definition also applies to areas that are licensed or are allowed to sell alcohol, which can include private clubs. If the prosecution can prove that you could pose a danger to yourself or others, it will be enough to convict you. They don't have to prove that you posed any immediate danger, and this assessment is largely left to the discretion of the arresting officer.
Criteria for Determining Danger to Oneself or Others
The police use several different things to determine if people are in danger to themselves or others. Some of them can include, but may not be limited to:
Being intoxicated to the point of being vulnerable to a robbery or assault.
Being intoxicated to the point that trying to drive home may end in a bad result.
Falling over drunk, which can put them at risk of falling into the road and being run over by a car.
Starting a fight or being out of control.
Many people that are arrested for public intoxication in Texas because they have a bad attitude or are being disrespectful to the officer — not because they were actually intoxicated. A qualified attorney will be able to work on your behalf to help you avoid a public intoxication conviction.
Penalties for Public Intoxication in Texas
In the State of Texas, public intoxication is typically considered a Class C Misdemeanor (which carries a fine of up to $500). But, an arrest can still mean getting taken to the police station for fingerprinting, booking, and getting a mugshot. It can also mean sitting in jail for hours until they believe you're sober enough to no longer be a danger to yourself and others. A criminal conviction for public intoxication can also be embarrassing, especially since most people would like to avoid a criminal record.
Possible Defenses to Public Intoxication Charges
Public intoxication charges in the State of Texas can be very subjective. What the police believes to be intoxication to the point where you're endangering yourself and others may not be considered endangering intoxication to the judge or jury. There are many possible defenses to public intoxication in Texas that can help you to avoid a criminal conviction. Some of them can include, but may not be limited to:
You were not intoxicated.
You were not in a public place.
You were not endangering yourself or others.
A qualified criminal defense lawyer in Corpus Christi can help you to come up with a defense that can improve your chances for a favorable outcome, which can include challenging the circumstances of the arrest. If you have been charged with public intoxication and are looking for the best criminal defense attorney in Corpus Christi to help you with your case, be sure to get in touch with Gale Law Group.