Having a criminal record can hinder your ability to find work, apply for an apartment or home, and even to get a professional license. There are some cases in Texas Law that allow you to make a request for an expungement or sealing of your criminal history, so it won't be visible to the general public in most circumstances. In Texas, an expungement (which can also be referred to as an "expunction") and a record sealing have two different processes. Once both are applied, most potential employers who do background checks won't be able to access this information. And in many cases, you won't be obligated to disclose this information.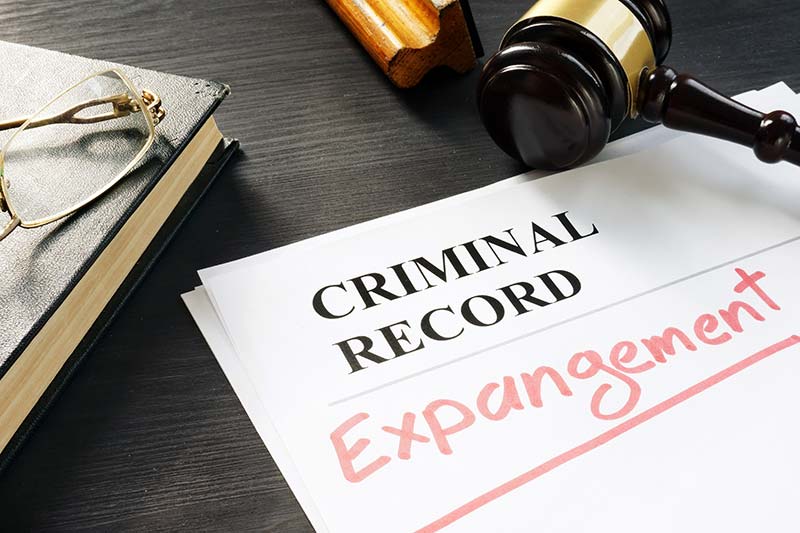 What Can Qualify You for an Expungement?
You might be able to expunge your criminal record if you were arrested for a misdemeanor or felony and if any of the following apply:
You were acquitted in a Court of Law.
You were convicted but were later pardoned or found innocent.
You were charged but the case was dismissed or the statute of limitations had been expired.
You weren't formally charged with a crime and have satisfied the waiting period.
If you were arrested and was never charged for a crime, Texas Law requires you to wait for a certain period of time before you can apply for an expungement. The length of this period will depend on the seriousness of the crime. Here are the waiting periods for each of the qualified cases:
Class C Misdemeanor — 180 days from when you were arrested.
Class A or B Misdemeanor — One year from when you were arrested.
Felony — Three years from when you were arrested.
If you're a close relative of a deceased person with a criminal record that can qualify for an expungement, you can have it done on this person's behalf. The law defines this person as any of the following:
Parent
Grandparent
Spouse
Adult brother or sister
Child
Be sure to speak to a qualified attorney for more information.
Types of Convictions That Can be Expunged
You can expunge any arrests that didn't lead to a conviction, as well as any Class C Misdemeanors that received a deferred adjudication and has completed a community supervision. If you were found guilty, pleaded guilty, or entered a "no contest" to any offense that hasn't been classified as a Class C Misdemeanor, it's not eligible for an expungement. You can, however, apply for a non-disclosure if you were granted a deferred adjudication.
You might be able to expunge any juvenile offenses if they were misdemeanors that resulted in a fine and were committed before you were seventeen, were listed under the Alcoholic Beverage Code, or fell under the "Failure to Attend School" section of the Texas Education Code. You may not be eligible if you had multiple juvenile offenses or had an insufficient age during the time of your arrest. If you have convictions that aren't eligible for an expungement, you might be able to apply for an Order of Non-Disclosure in certain circumstances. It doesn't eliminate your criminal record, but it does keep it away from the public eye.
The following charges aren't eligible for an expungement or a non-disclosure:
Aggravated and regular sexual assault.
Indecency with a child.
Prohibited sexual conduct.
Aggravated kidnapping.
Burglary or habitation with the intention of committing any of the above offenses.
Soliciting prostitution.
Sexual performance of a child.
Child pornography charges.
Unlawful restraint, kidnapping, or aggravated kidnapping of someone who was younger than 17 years old.
Attempt, conspiracy, or solicitation to commit any of the above offenses.
Capital murder or any other type of murder.
Injury to a child, elderly, or disabled person.
Abandoning or endangering a child.
Violation of a protective order.
Family violence.
If you want more information about whether you qualify for an expungement, contact the Gale Law Group today!
Check out our criminal defense page for more.