While the work of Mothers Against Drunk Driving (MADD) has brought forth a lot of changes, the dangers of Texas drunk driving still exists. People still drive while under the influence of alcohol, which continues to put people who share the roadways with them at risk. Not to mention, the people whose lives will be changed forever because they have lost a loved one or have suffered a terrible injury that has resulted in a disability. You might think you're helpless when it comes to protecting yourself and your family from the damage that a drunk driver can cause, but there are some things you can do to stay safer while you're on the road.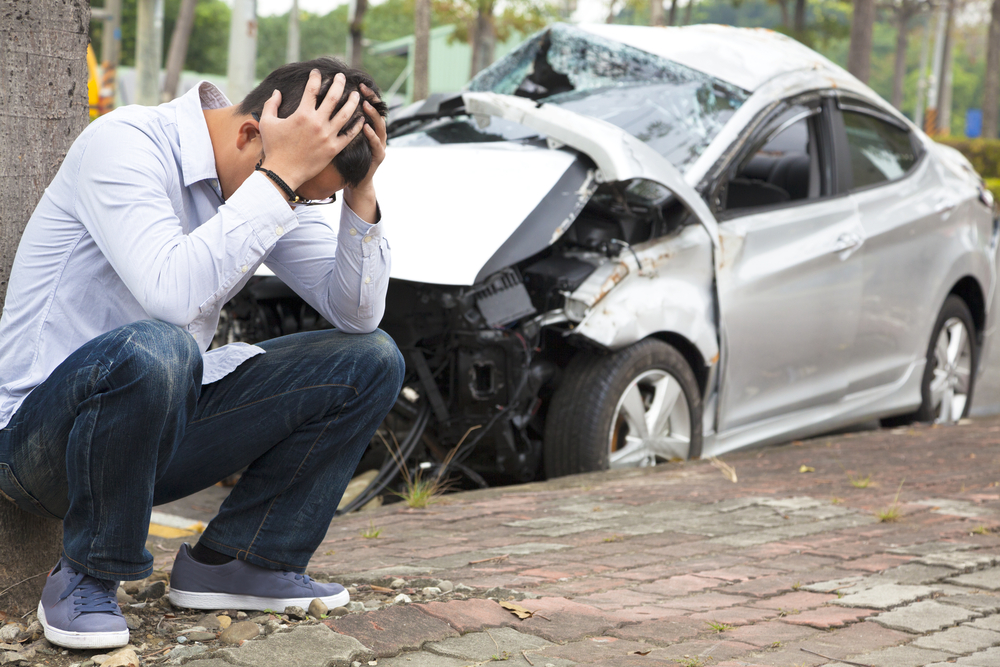 Your First Line of Defense Against Texas Drunk Driving
Before you get on the road, you want to make sure you wear your seatbelt and require all of your passengers to do the same. You also want to keep a safe distance from any vehicle in front of you, because it will give you enough time to stop or avoid hitting a driver that may be moving erratically. And if you notice a driver who is swerving or driving in a strange manner, stay as far away from them as possible. Don't try to stop or confront the driver yourself. Contact the police so you can notify them of the situation, and give them a description of the car as well as its license plate number if you can.
Some of the common signs of a drunk driver include but may not be limited to:
Constant braking.
Turns that are sudden, illegal, or wider than usual.
Not using turn signals or lights.
Inconsistent accelerating or decelerating.
Drifting away from the lane or straddling the center line.
Many accidents related to drunk driving happen at intersections, because the impaired driver isn't following the traffic signal or stop sign. When a traffic light turns green or when you're entering an intersection with a stop sign, be sure to look both ways for any oncoming traffic. And make sure you yield when it's necessary.
Legal Options if You Have Been Affected by Texas Drunk Driving
If you have been forced to pay for the actions of an impaired driver, there are certain legal actions you can take that will force them to bear most or all of the financial burden through a personal injury or wrongful death lawsuit. The State of Texas allows for the recovery of any of the following:
Lost wages or earnings.
Lost earning capacity.
Pain and suffering.
Loss of enjoyment of life (which can include any physical impairments that affect your ability to complete everyday activities).
Permanent scarring or disfigurement.
Funeral expenses.
Counseling services (including grief counseling).
The State of Texas also allows people who have been injured by a drunk driver or any family member who has lost a loved one because of an accident related to drunk driving to recover punitive damages against the impaired driver. These damages are meant to include additional punishments for the driver because of the choices that he or she made after you have been forced to live with the consequences. Punitive damages are also meant to serve as a warning to other people who are thinking about driving drunk.
The State of Texas allows the victims of drunk driving accidents to take legal actions against a bar, restaurant, liquor store, or any other business that sold alcohol to the impaired driver. This is called a "dram shop liability lawsuit." Texas businesses can be held accountable for any injuries of wrongful death that has been caused by a drunk driver in the following cases:
It served alcohol to someone who is visibly intoxicated and clearly presents a danger to himself or herself as well as to others.
It served alcohol to a minor who caused an accident because he or she was driving drunk.
A dram shop liability lawsuit can be added to any legal claim that a victim and his or her family may have against the driver and his or her insurance. If a business decides to "overserve" someone who is clearly intoxicated or to a minor, it can be held financially responsible for any physical injuries, property damage, or death that has been caused by the drunk driver.
For more information about drunk driving laws in Texas, be sure to contact Gale Law Group. We're a criminal defense attorney in Corpus Christi that can help you with your case!