A felony conviction in Texas is a serious thing that can have lifelong consequences. Not only can it have a lasting impact on your life, but it can also lead to the loss of basic civil rights (such the right to vote, sit on a jury, and to own, possess, or use a firearm). Convicted felons can also be barred from certain jobs (including law enforcement, the school system, and health care). Many employers will automatically reject applicants because they had a felony conviction, or they may state up front that anyone who applies must have a clean criminal background. If someone is convicted of a drug charge, that person could lose his or her license for up to two years. It can also make it harder to pursue higher education and certain professional disciplines.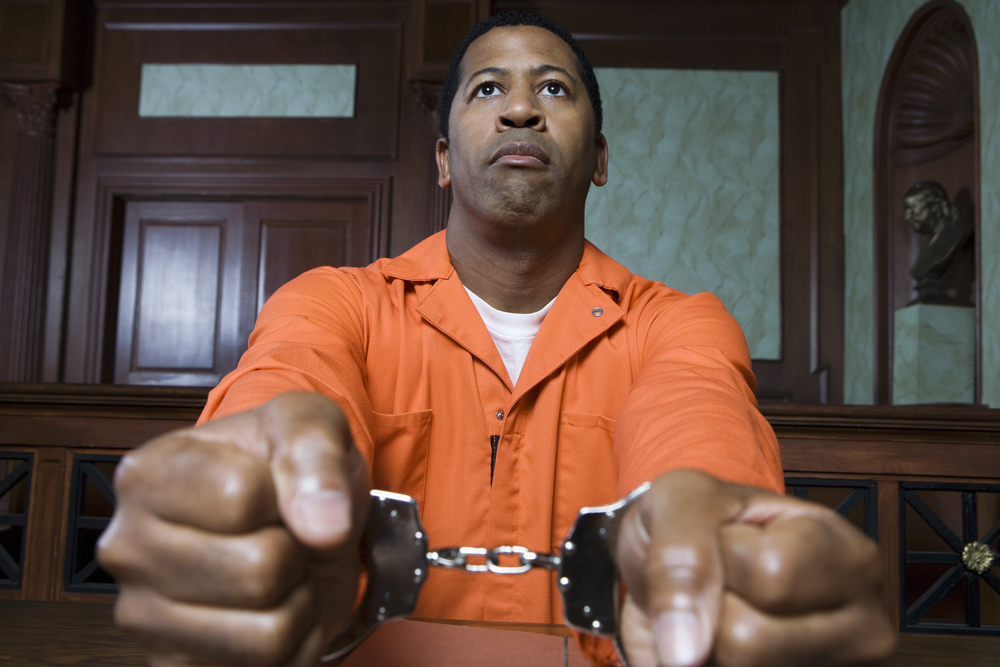 The Long-Term Consequences of a Felony Conviction in Texas
If you have been convicted of a felony in Texas, you should know how it can affect your life. Even if the charges were dropped or you weren't found guilty during the trial, it doesn't mean it won't be on your record. But, in some cases, you can have it deleted after a certain number of years have passed. There's also a way you can get an early expunction or removal of the charge. Regardless of what happens, you need to do everything you can do minimize your exposure to criminal prosecution — not just to protect your freedom but to reduce the number of ways it can affect your life in the years to come.
Here are some of the ways that a felony conviction in Texas can affect your life:
Employment — Even if you don't get convicted, felony charges in Texas can limit your ability to find work and can even reduce your earning potential. In most cases, employers have the legal right to look into your criminal records through a background check. They may not hire you based on what they found. They may also ask you if you had any criminal charges or convictions (including misdemeanors and felonies).
Child Custody — If you have criminal record, it could affect your rights with regard to child custody (especially if it involved domestic abuse or some other act of violence). Even a misdemeanor charge could lead to the loss of child custody rights, especially if it involved your family.
Adopting Children — In the State of Texas, you won't be allowed to adopt a child if you have been convicted of a misdemeanor offense that involves your family. If you have committed an alcohol-related crime that violated the Texas Controlled Substances Act within the last ten years or let a child have access to a firearm, you also won't be allowed to adopt.
Driving Privileges — Depending on the severity of the offense, a criminal record could lead to the loss of your driving privileges. If it involved alcohol or some other controlled substance, you could have your driver's license suspended for 180 days. You'll be required to take a 15-hour drug education course before you can get back your right to drive.
Firearms — If you have been convicted of felony charges in Texas, you could lose your right to own a firearm. Even a Class A Misdemeanor can have the same consequences. In these cases, the Texas Department of Public Safety won't give you a license to carry a firearm.
Immigration Status — If you're a foreign national, a criminal record can keep you from getting a green card. It can even change your immigration status or hinder your ability to become a naturalized citizen of the United States. You can also lose your job and be deported, even if you're guilty of a misdemeanor offense.
Subsequent Crimes — If you're facing new criminal charges with an existing criminal record, you could face more severe penalties if you're convicted or sentenced.
College Admission — Even if it's for a misdemeanor, a criminal charge can limit your ability to get into college or graduate school. It will depend on the policies of the college or university for which you're currently applying. A sexual or drug-related charge can also make it impossible to get financial aid.
Healthcare Licenses — If you have a criminal record, you might not be able to get a healthcare license (such as a license to be a nurse). This can happen with even a misdemeanor conviction.
Renting and Leasing — Any landlord in the State of Texas has the right to refuse rental to you if you have a crime on your record within a certain number of years. If you have been convicted of a sex crime, the amount of time won't matter. The landlord can still refuse you.
A felony conviction in Texas can affect your life in a lot of negative ways, which is why you need to hire an experienced criminal defense attorney in Corpus Christi to help you minimize the long-term damage. Feel free to reach out to Gale Law Group to find out how we can help you with your case!