How to Find a Criminal Defense Lawyer That Can Help You Win Your Case
If you're facing criminal charges, getting them dismissed or cleared in a trial is your main priority. The best way to improve your chances of a favorable outcome is to have a criminal defense attorney on your side. There are a lot of things that can help or even hurt your case — from your initial interaction with the police to the day that the jury issues a verdict. But not all criminal defense lawyers are the same. So, you need to find one who is qualified to handle your case. Taking the time to find the best criminal defense lawyer will make sure that you're being represented in the best possible manner when your case goes to trial. While it may seem like a daunting task (especially if you're facing the possibility of a criminal charge), it's one of the most important steps in the entire process.
What You Should Look for in a Criminal Defense Attorney
Finding the right criminal defense lawyer can be a big decision, but you need to find the right one if you want the best chance of getting your charges cleared. Here are some things that you should look for in a criminal defense lawyer:
Is able to meet your needs — Finding a lawyer isn't just about finding the most qualified. It's also about finding one who will meet your needs. You want to work with a lawyer that you can understand — someone who speaks your language and takes the time to explain all the available options. Find a lawyer who will act as an advisor and with whom you feel comfortable.
Has the right experience — Not all lawyers are created equal. Some specialize in personal injury, while others focus on criminal law. If your case involves a violent crime, you shouldn't hire a lawyer who specializes in DWI cases. Look at their website, and find out which areas they specialize in.
Has the right team — Preparing for a case is never a one-person job. Even the best criminal defense attorneys need to have a team behind them. You need to find out who is part of their organization (such as their administrative team, paralegals, and other criminal defense lawyers), and you should check their qualifications. If you have a good lawyer and this person gets sick, will someone else be ready step in when you go to trial?
Has good references — Any good criminal defense lawyer will have the reputation to back it up. Ask your friends and associates for any recommendations, and ask anyone that you're considering for any references. Talk to any previous clients, so you can see what their experience was like. Any good lawyer will also have a reputation with other people in that industry, so ask other reputable lawyers for any recommendations. They don't have to be a criminal defense lawyer to know who has a good reputation in their industry.
Is confident without making guarantees — You should find a criminal defense attorney who is confident in his or her ability to build the strongest possible case, which is a healthy trait for any lawyer. But, you should be wary of anyone who can guarantee you a specific result. The law is full of uncertainty, and even the best attorneys can't know exactly what will happen. Even if you lose your case, you can always hire an appeals attorney. You should never fall for someone who promises you any kind of favorable outcome.
Being faced with criminal charges isn't something that you should take lightly. You need to find the best person to help you, because it will increase your chances of getting a favorable outcome. You need to take the time to find a lawyer who is qualified and is able to work with you, so you need to research your options. That way, you can find a lawyer that's right for you.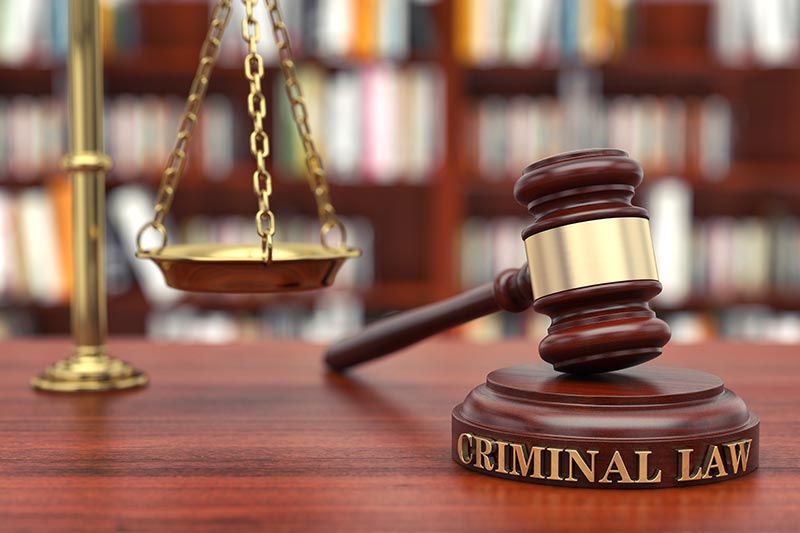 A Qualified Criminal Defense Attorney in Corpus Christi!
If you've been having a hard time finding the right criminal defense lawyer in Corpus Christi, you should consider working with Gale Law Group. Our staff has years of combined experience, and we'll make sure that we build the best possible strategy for your case. We can work in many areas of criminal law — from DWI charges to violent crimes. So regardless of your circumstances, we have the qualifications to handle your case.
Check out our criminal defense page for more.
If you want to work with one of the best criminal defense attorneys in the Coastal Bend, get in touch with us today!