The term "bail" refers to the temporary release of someone who has been accused of committing a crime and is waiting for a trial. This is usually done on the condition that a sum of money paid in cash be held to make sure that he or she appears in court on the assigned date. Once you have been booked and filed for arrest, a custody and bail hearing will be scheduled (usually within 48 hours). During this hearing, the judge may decide to issue a bail or bond amount. This is a refundable sum of cash that's paid to the court and is meant to give you an incentive to attend every single court hearing for which you have been scheduled.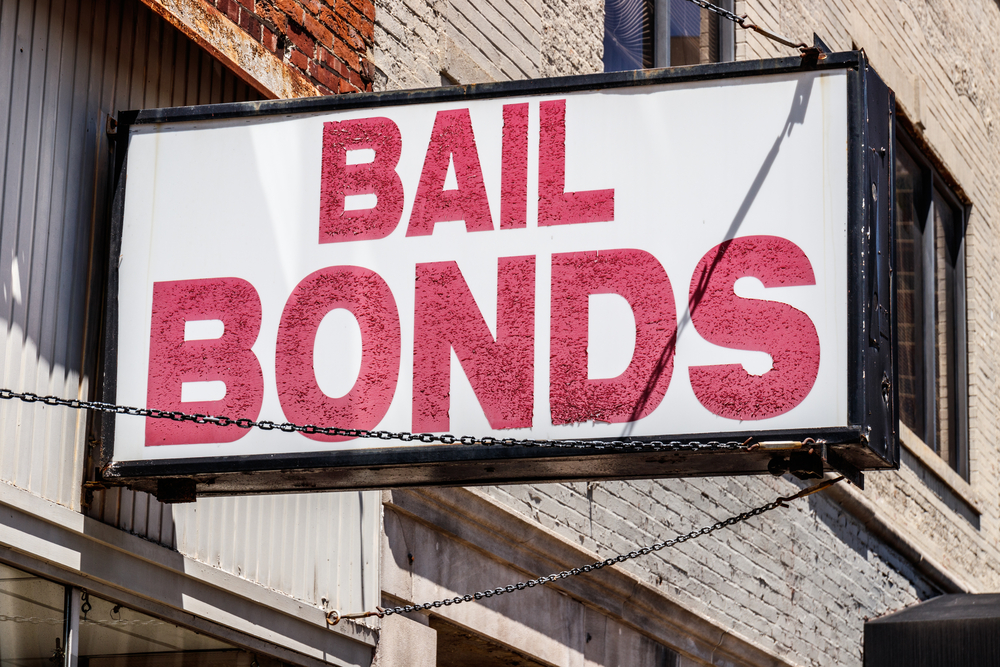 Who Can Post Bail for a Defendant at the Nueces County Jail
Anyone over the age of 18 with a valid government-issued photo ID can post bail. Some of the accepted forms of ID include the following:
Driver's license.
Passport.
Motor vehicle issued ID.
In many cases, defendants can post their own cash bail from the Nueces County Jail if they have the resources. Surety bonds are typically arranged through a state-licensed bail bond firm by a third-party. Juveniles can only be bailed or bonded by a parent or legal guardian.
How to Post Bail or Bond in Nueces County
Because Nueces County and the State of Texas can change their bail bond procedures at any time, it's always a good idea to call the Nueces County Jail or the court once the person being arrested has been booked. You can visit their respective websites to find the appropriate phone numbers. Then, you need to ask them the following questions:
Is the defendant eligible for a bail or bond?
What is the amount of the bail or bond?
Where do I go to pay it?
Are there any days or times when I'm not able to post bail?
What forms of payment are allowed?
If I can pay by credit card, which ones are accepted?
Can I pay with property or some other form of collateral?
Can I pay with surety bonds?
Do I have to use a bail or bond agent?
If you feel like the bail is too high and would like to get it reduced, you will need to contact a lawyer or the defendant's public defender to have it looked more closely.
Posting Bail with Cash at the Nueces County Jail
With this option, you can post bail for the full amount in cash, with a cashier's check, or with a money order. But, you will not be able to pay with a personal check. Depending on the crime, the amount of the bail can be anywhere from $100 to upwards of $75,000. To pay a cash bond, go to the Nueces County Jail or to the court where the hearing took place. But, if you go to the jail directly, it will make the release process go more quickly. Any bail paperwork that goes through the court will have to be sent to the jail. Cashier's checks and money orders can be made out to the Nueces County Jail where the defendant is being held, but the payment is usually sent to the Nueces County Sheriff's Office or to the Nueces County Court.
Posting a Private or Surety Bond for Someone at the Nueces County Jail
If you don't have the full bond amount, you have the option of getting what's called a private or surety bond. This is an agreement that's made with a bail agent or bondsman, who will post the full bail amount. In exchange, the defendant and/or cosigner will pay a premium to the bail agent (which can be 10-15% of the bail amount). A bail agent will also require some kind of collateral (such as a lien on a home, a car, or jewelry). This makes sure that the bail agent has some type of compensation for the full bail amount in case the defendant skips bail or doesn't appear in court.
Posting a Property Bond for Someone at the Nueces County Jail
If you own land in Nueces County, you might be able to post a property bond. Any land in Nueces County can be used as collateral if you want to bail someone out, but all the owners need to be present to sign the bond. To find out if you can use a property outside of Nueces County as collateral, you can call a criminal defense lawyer in Corpus Christi or a local bond agent for more information.
If you have been arrested and are looking for the best criminal defense attorney in Corpus Christi, be sure to get in touch with Gale Law Group.