The heroin and opioid crisis is taking a toll on Corpus Christi
Nueces County has an overdose death rate of 10.4 for every 10,000 people, which makes it one of the highest in Texas. Heroin and other opioids are becoming the primary drug being treated in Corpus Christi rehab centers. Fentanyl (which is a synthetic opioid) is becoming the most dangerous drug in the United States, and the Corpus Christi Police Department as well as local medical personnel get hundreds or overdose calls a year. While the opioid crisis has gained national attention, Corpus Christi has felt its effects as well.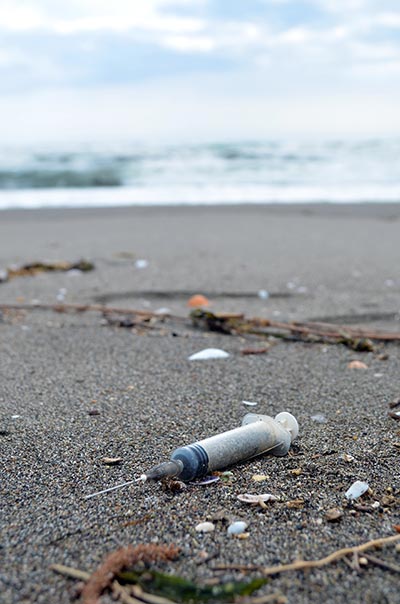 Who is Susceptible to Opioid Addiction?
Most people who become victims of opioid addiction either have had problems with their past or are having trouble dealing with the stresses of daily life. Drugs seem to be the only way to escape, and some of them started using when they were as young as ten years old. Some have had parents or loved ones who did drugs, and they turned to what they knew. People who have been abused as children can also be susceptible, because they see it as a way to cope.
Studies have shown that people who had a member of their immediate family do drugs are 50% more likely to become addicted themselves. But to many of them, it didn't happen immediately. Marijuana is often considered to be the "gateway drug," which has been the case for many people. It led them to do harder drugs, which is how they would manage to meet heroin — a drug that would numb the pain in a way that nothing else ever could.
Drug use often coincides with other mental illnesses (such as depression and anxiety), because it would give people a way to numb out the negative feelings that can seem overwhelming. They may have suffered abuse or some other childhood trauma, and they turn to drugs because the emotional pain is too much for them to bear.
Why Are Opioid Overdoses Hard to Track?
The true severity of the opioid crisis in Corpus Christi is unknown because before a problem can be fixed, it first has to be identified. No one knows the real number of overdoses in the city, so they use the state database to report the number of overdose deaths. The Coastal Bend Wellness Foundation gives people overdose prevention kits in an effort to save someone who is going through opioid addiction, and some believe that the system being used by the county to classify overdose deaths needs to change.
A drug counselor for South Texas Substance Abuse Recovery Services says that Corpus Christi has a huge heroin problem, and it has been rising among young people who get hooked on benzos. The executive director of the Palmer Drug Abuse Program believes that there are approximately 1,000 overdose deaths in Corpus Christi every single year, and the CEO of Driscoll Children's Hospital said that the system doesn't do enough to identify what is considered to be a "public health problem." If you're not able to identify the issue, you won't be able to fix it. And there isn't enough data to determine the true magnitude of the opioid epidemic in Corpus Christi.
What is the City of Corpus Christi Doing to Address This Problem?
While heroin can have a devastating effect on someone's life, it can influence society as a whole — especially when law enforcement is concerned. According to the head of CCPD's narcotics and vice division, heroin is "one of the most prevalent drugs in Corpus Christi." That's why all CCPD officers have started to carry Narcan in case they run into an overdose situation. Law enforcement officers are also trying to slow down the heroin trade in the city, with 13 different agencies (including the Drug Enforcement Administration) working together to crack down on heroin dealers. With this coordinated effort, local authorities are hoping to make a proverbial dent in the city's drug trade.
The problem, however, is that only 7% of people who need to be treated for addiction will get it. The typical waiting list for Charlie's Place is about 20 days for people who want to participate in the program, which gives them plenty of time to change their minds. Drug addicts can be highly unpredictable. One day, they may want to get help because of a rock-bottom situation. The next day, they're back on the streets doing what they have always done.
What You Can Do to Find Justice?
Nueces County has been seeking litigation against several pharmaceutical companies, because they believe that they have been putting pressure on local doctors to prescribe medications that are extremely addictive. Our city has the highest number of opioid-related deaths in the State of Texas. If you or a loved one has been a victim of this epidemic, Gale Law Group has a team of lawyers who would be happy to discuss your case.
To find out how you can get justice for an opioid-related death, get in touch with us today!
Check out our criminal defense page for more.