Fentanyl has been around for a while. It's a very strong pain medication that's 50-100 times stronger and more addictive than morphine. It's now being trafficked by the cartel in a way that makes them look like pills (or even candy), but taking it can have fatal consequences. The State of Texas has reported an 89% increase in fentanyl-related deaths, which is why Governor Greg Abbott started taking aggressive measures to stop fentanyl and other drugs from crossing the border. He has even classified cartel members as terrorists.
According to Mike Tamez (who is with the District Attorney's Criminal Interdiction Unit), fentanyl is "the epidemic of the 80's." The unit also patrols Highway 77 in an attempt to stop illegal cartel smuggling (with fentanyl showing up on their radar more frequently). According to Tamez, they recently stopped an 18-wheeler in Roma with 35 kilograms of fentanyl inside. But, his biggest concern is that the drug has already made its way into the City of Corpus Christi.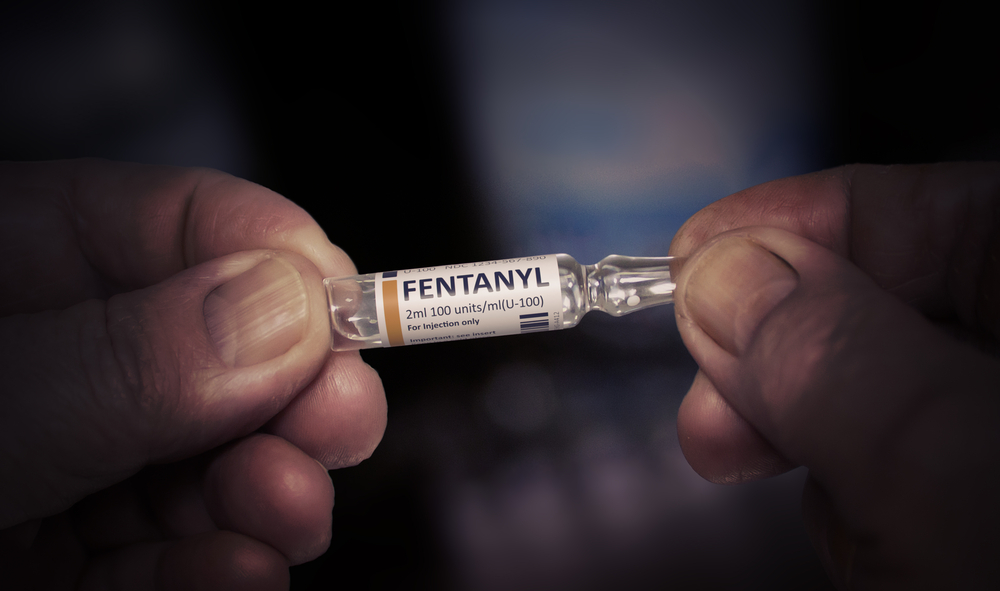 Why the Rise in Fentanyl Cases is Concerning
There has been a great deal of overdose deaths in the city related to fentanyl. Most of the time, they didn't know it was in the drugs. The cartels are using it to cut other illegal substances (such as cocaine and heroin). In fact, most overdose-related deaths in Corpus Christi are because of fentanyl. A dose about the size of three grains of rice can be deadly. While some medications (such as Narcan) would be able to save someone from an opioid overdose, the rising trend is concerning. Because of fentanyl's addictive nature and the high price tag, cartels are able to make a lot of money. A single kilogram can make up to $25,000, but their earning potential can increase if it goes further north.
The Nueces County Sheriff has also seen proof that fentanyl is making its way into the local jails. The drug is distributed in a liquid form and can be put onto the paper, which can be mailed to inmates inside the Nueces County Jail. That's why they have been inspecting incoming mail for signs that the paper has been altered. If they see anything suspicious, they test it with kits that can identify the presence of opioids (including fentanyl).
Recent Statistics Related to Fentanyl
According to the Center for Disease Control and Prevention, people who die of a drug overdose in the United States are more likely to have fentanyl in their system than any other drug. The federal statistics are also in line with what is happening in Corpus Christi. Not only is fentanyl much stronger than heroin, but it's also being mixed with a number of other drugs (including heroin). According to the director of the Palmer Drug Abuse Program, many people aren't aware of fentanyl's potency (which is why this practice is so dangerous).
In 2016, fentanyl was involved in almost a third of all drug overdoses in the country. While the local numbers for these types of cases aren't immediately available, the medicine being used to counteract its effects can be tracked. Police officers walk around with their own supply of Narcan in case they get exposed to heroin. So, they either have a way to treat themselves or have a partner who can treat them.
According to the EMS statistics for the City of Corpus Christi, Narcan was used 354 times in 2018 to counteract the effects of overdosing. While the numbers are higher for people over the age of 51, there is still an alarming number of overdoses among people under 50 years of age. Like any other drug, kids will start experimenting without knowing what they're really taking, how it can affect their bodies, and how fast it can kill them. It can stop your breathing very quickly. And if you take it while drinking alcohol, you will certainly have an overdose.
Over 100,000 Americans died of drug overdoses from April 2020 to April 2021. In fact, overdose-related deaths have increased by almost 30% from the same period the year before. Most of these overdoses are related to fentanyl, which has now become the leading cause of death for Americans between the ages of 18 and 45. That's why Governor Abbott has increased the presence of law enforcement and border security. He even signed laws that would enhance criminal penalties for manufacturing and distributing fentanyl.
All the research shows that fentanyl is coming from the other side of the border. It comes from China, goes through Mexico, and makes its way into the United States through the drug corridor leading up to Houston.
If you have been charged with a fentanyl-related crime and are looking for a Corpus Christi criminal attorney, be sure to reach out to Gale Law Group.